FITTING ADVICE FOR AFTER SURGERY
Bras for after surgery
It's really important at all times of life to ensure that the bra you are wearing fits well and is comfortable and supportive. After having breast surgery though, it's more crucial than ever to find the perfect bra. Whether you have had a mastectomy, lumpectomy, reconstruction, reduction or augmentation, we can help you to find a bra that fits beautifully, feels great and helps to restore your self-esteem after surgery.
What Type of Bra Do I Need to Wear After Surgery?
It's crucial after any type of breast surgery to choose a comfortable, well-fitting non-wired bra. Make sure that you choose the correct size by visiting a stockist and being fitted prior to your surgery, if time allows. Immediately after breast surgery is not so good as there may be swelling, you can choose to wear a specifically designed post-surgery bra. Look out for one which is:
Wirefree
Made of soft fabrics
Comfortable
Supportive
Front-fastening
Roomy enough to allow for swelling after surgery
Bamboo Material if you can find one as it is antibacterial
How Do I Know If My Bra Fits Properly?
Whether you had your surgery last week, last month or last year, making sure that your bra fits properly is really important. It's a great idea to visit a lingerie shop or department store to get a professional bra fitting. If you can, call in advance to make an appointment and let the sales staff know that you have had surgery – that way, they can arrange for their most experienced fitter to take care of you.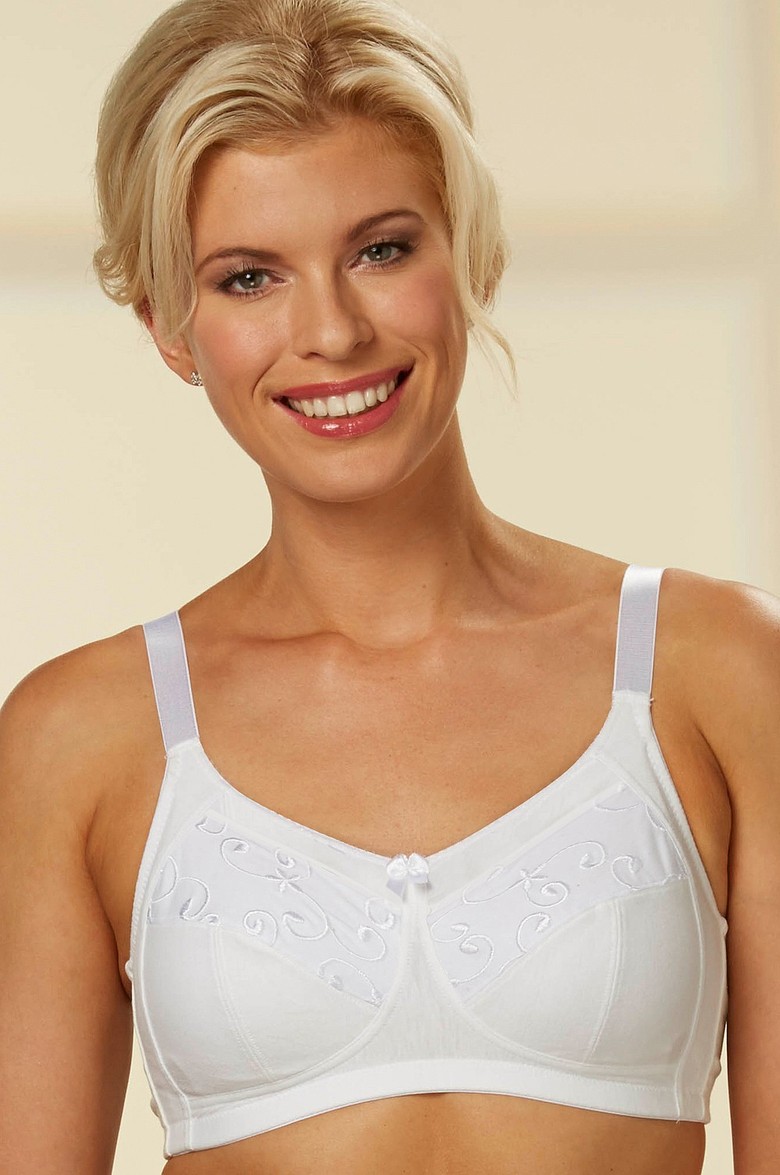 Maureen O Halloran, International fashion stylist, post mastectomy bra fitter, Love Your lingerie
---
---
---